Ulker Halley Chocolate Coated Blackberry And Sandwich Biscuits With Marshmallow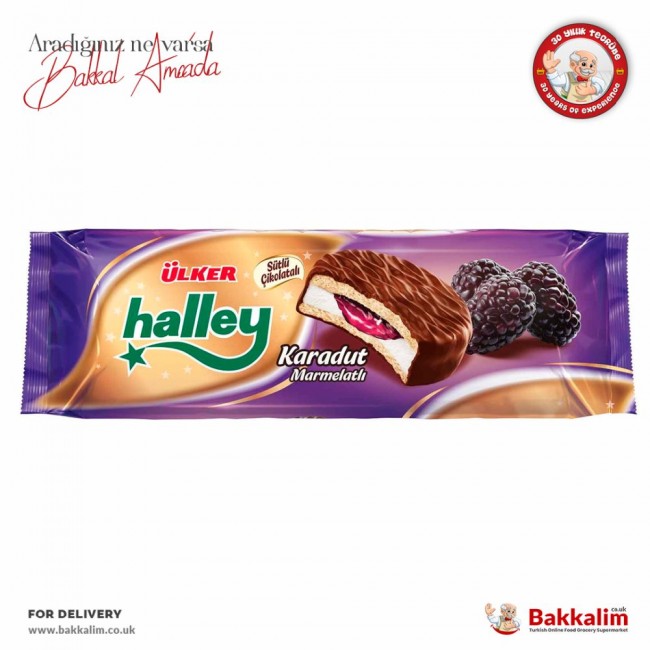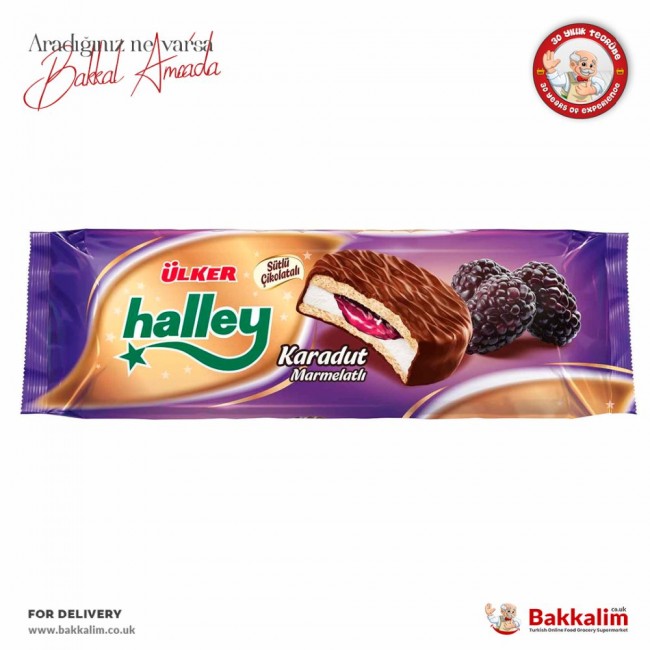 Ulker Halley Chocolate Coated Blackberry And Sandwich Biscuits With Marshmallow
Ulker Halley Chocolate Coated Sandwich Biscuits with Marshmallow
The classic magnificent taste for years Halley combines with the delicious Black Mulberry flavour, resulting in an indispensable taste.
With the perfect harmony of two delicious chocolate-covered biscuits and soft marshmallows, Halley fascinates people of all ages with its flavour.

Preserving its classic flavour for years, Halley is always with you when you want a sweet snack.

Sales Piece 113
Product Views 3282