Puck Cream Cheese 500g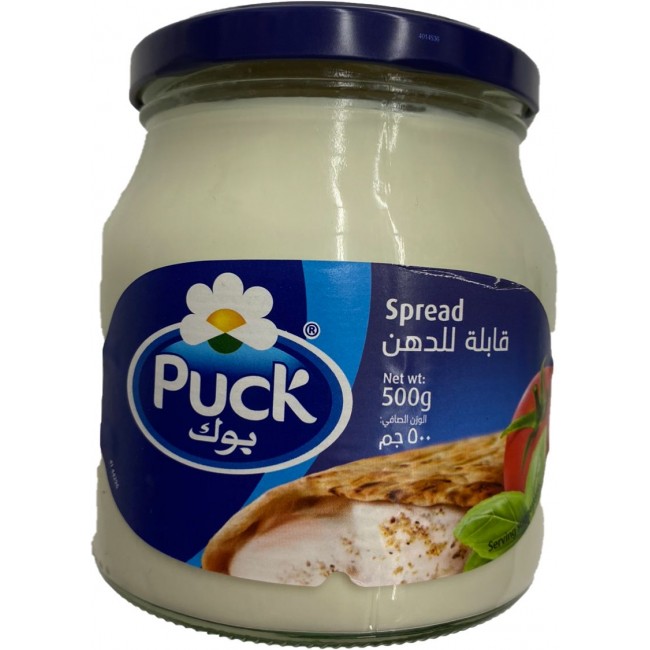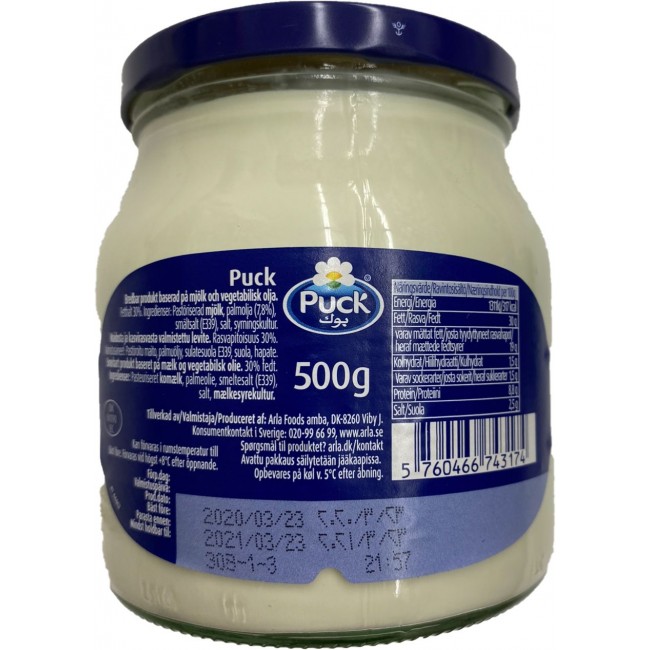 Puck Cream Cheese 500g
Puck Cream Cheese 500g
Pure and Natural Cream modified with vegetable oil.
Puck Cream, natural taste for cooking, dips and desserts.
Ingredients: Fresh skimmed cow's milk, palm oil, veg. thickeners (E471 made from palm/rapeseed oil, E401, E410, E415).
Solely preserved by sterilization. Fat. 23%. Milk fat replaced by vegetable fat.
Keep in a cool place. Refrigerate after opening between +2-5⁰ C.
NUTRITIONAL INFORMATION (PER 100g)
23g of which saturated fatty acids 9.9g
Sales Piece 85
Product Views 2998