Sea Moss Gel St Lucia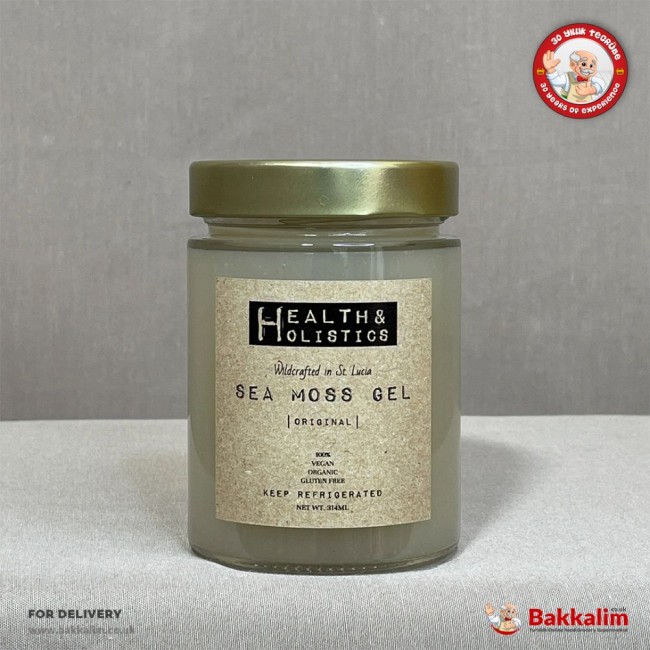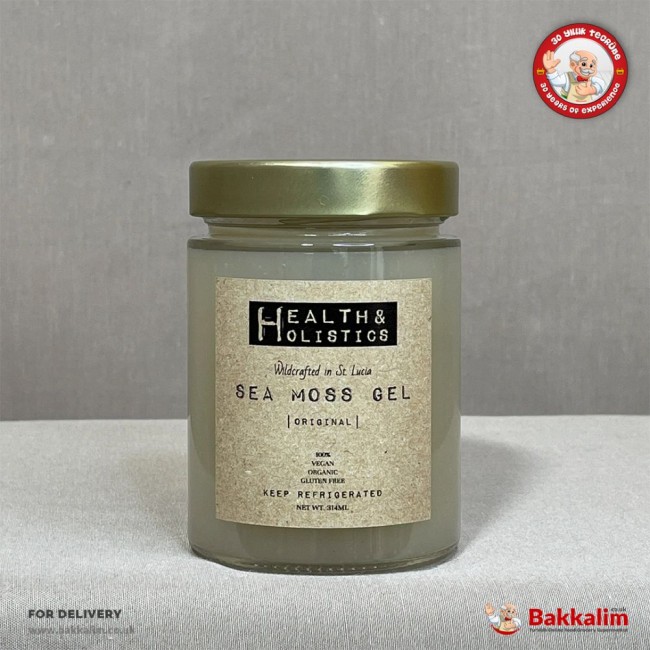 Sea Moss Gel St Lucia
Sea Moss Gel St Lucia
Health & Holistics Sea Moss Gels are the most versatile form or nutrient/mineral intake available! Naturally rich in minerals, protein and iodine, Sea Moss gel can be added to smoothies, teas, cooking and also applied directly to skin and hair.
H&H's Sea Moss is 100% wildcrafted and vegan. Ocean harvested from the beautiful coast of St Lucia / Jamaica, the sea moss is all natural with zero additives. Organic, Vegan, Non-GMO and No Gluten. H&H's unique sea moss preparation process makes this the most premium gel on the market.
Boosting energy levels as well as providing the body with essential minerals to boost the immune system, sea moss also nourishes the skin and aids in muscle/joints recovery if applied topically.
PRODUCT SPECIFICATIONS:
314ml / 500ml / 1.5L

Wildcrafted off the coast of St. Lucia

100% Organic

Vegan

All-natural

0% salt preservatives

Ocean grown & Sun-dried

Bottled Natural Mineral water
INFUSIONS WITH:
Ginger+Turmeric // Spirulina+Ashwagandha // Bladderwrack+Burdock
- All additives are Certified Organic (Soil Association verified) and ethically sourced from Local Businesses
HOW TO USE SEA MOSS GEL:
Drink:
Smoothies & Juices: Add 2 Tbsp to any juice/smoothie: Just add the Sea Moss gel to the blender along with all of the other ingredients, and blend until smooth in texture.

Tea & Herbal Brews: Add 1-2 Tbsp to a Mug of Boiling Water and stir well. Can drink immediately and does not need time to brew. Add Honey/Maple to sweeten.

Water infusions: Add 1-2 Tbsp to a 500ml of Water (preferably Bottled / Distilled) and blend / shake well. Can drink immediately and does not need time to brew. Add Honey/Maple to sweeten.
Food:
Porridge Bowls: Add 1-2 Tbsp to a bowl of porridge before topping and mix well. Top with your desired fruits/nuts/honey and enjoy!

Currys / Stews: Add 1-2 Tbsp (per portion) to the Curry / Stew and mix well. Add the Sea Moss once the curry has cooked through and the heat has been turned down / off.

Lasagne / Pies: Add 1-2 Tbsp (Per portion) to the Sauce before dishing into the oven dish.
Beauty Face Mask:
Spread 3 tablespoons on the cleaned face, the minerals and moisture will rejuvenate the skin and give it a healthy glow. Wash off with cold water after 30 minutes.
Hair Cleanse:
Massage 4 tablespoons into the damp hair and wrap with a towel or shower cap. Rinse after 20 minutes, the hair will re-mineralize and the Moss helps to detoxify the scalp.
Gardening:
Feed your plants with sea moss water: Try adding sea moss to the water when watering your plants! Sea moss is wonderful for the soil and provides the plants with a ton of nutrients.

Water you plants with sea moss water about once a month for best results. Simply mix 1-2 tablespoons of sea moss gel into a half gallon of water and use it to water my plants. Get ready to tremendous growth for your plant babies; they will look beautiful!
Enjoy! Health, Wealth & Longevity
Sales Piece 0
Product Views 563