Raw Wildcrafted Sea Moss 30 Gr Original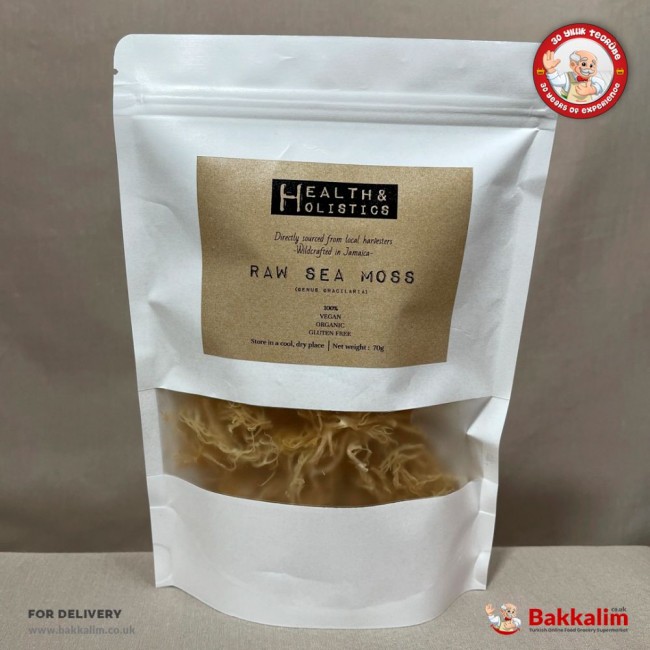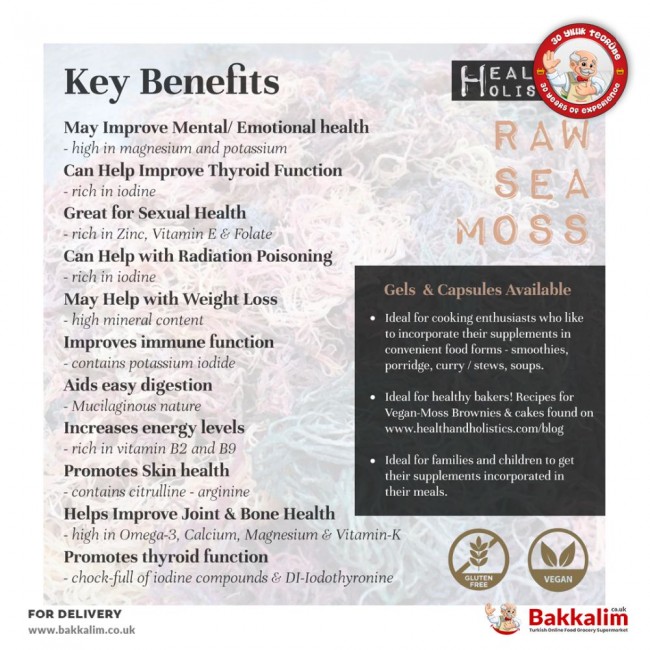 Raw Wildcrafted Sea Moss 30 Gr Original
Raw Wildcrafted Sea Moss 30 Gr Original
PRODUCT SPECIFICATION:
30g / 70g Paper pouch

Wildcrafted off the coast of Jamaica

100% Organic

Vegan

Non GMO

Zero 0% salt preservatives

Ocean grown & Sun-dried
HOW TO USE RAW SEA MOSS:
Make your own Sea Moss gel!

Step1: Rinse a handful of sea moss well under cool water and place it in a container with just enough water to cover.

Step2: Soak for 1 hour so that the Moss is more workable and less brittle
Step3: Squeeze lime over the Moss and lightly wash the Moss with hands to neutralize the taste

Step4: Soak again for between 12-24 hours. (depending on intended purpose of the Moss)

Step5:

Remove the Sea Moss from soaking water and place it in a blender with just enough fresh water to cover it

Step6: Blend until it makes a smooth paste

Ready! Your Sea Moss is now ready to be used in your favorite Dishes, Smoothies, Teas, Desserts, or even Face Masks! Keep refrigerated in a glass jar for up to 3 weeks.
Enjoy! Health, Wealth & Longevity
Sales Piece 0
Product Views 661