Pure Cocoa Stick 150 Gr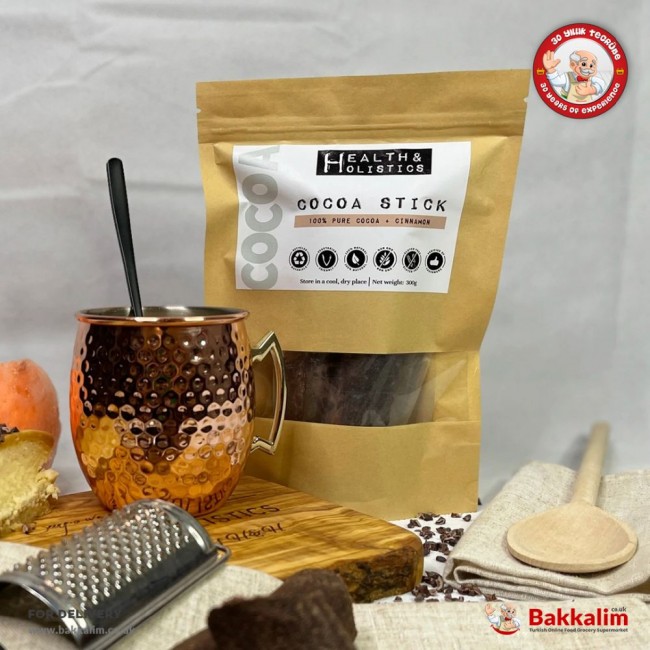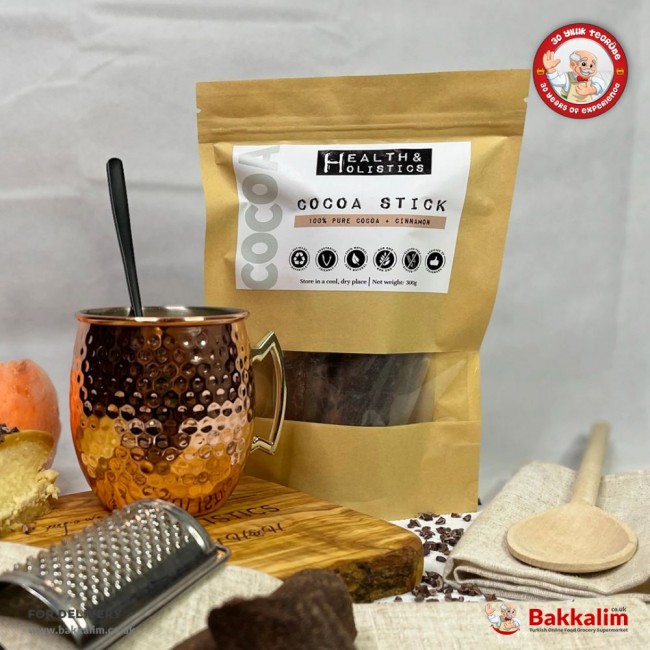 Pure Cocoa Stick 150 Gr
Pure Cocoa Stick 150 Gr
H&H's Cocoa sticks, also known as 100% pure Cocoa, are harvested with love and intention on the lush island of Saint Lucia. Use this iron rich herb with of plenty mood boosting effect to make a traditional St. Lucia Cocoa tea!
Made from freshly picked, pure and unsweetened Cocoa beans from the Cocoa tree. the beans are roasted, deshelled, crushed and then shaped into sticks, with a hint of cinnamon and left to cure.
Benefits of Cocoa
Antioxidant Rich


Cocoa is a rich source of antioxidants. According to studies, the addition of dairy in most chocolate products is blocking our ability to absorb the antioxidants found in raw cocoa, thus with plant milk or alternative, we can maximise on the benefits. The antioxidant properties of cocoa help to promote the regeneration of new skin cells.

Can Help Improve Brain Function


The polyphenols found in cocoa can help blood flow to the brain, thus increasing brain function and reducing the risk of neurodegenerative disease.

May Help to Reduce High Blood Pressure


Cocoa is high in flavanols, which are thought to improve nitric oxide levels in the blood, this can enhance the function of your blood vessels and help to reduce blood pressure.

Improves Skin Health


Cocoa can be beneficial for the skin and has been used as a part of skin treatment in many ancient cultures. Cocoa can enhance the skin's elasticity by making sure skin cells are hydrated and oxygenated.

May Help Treat Diabetes


Cocoa can also help with regulating sugar in the blood stream. Consuming cocoa tea can help with managing type 2 diabetes as it can help improve insulin resistance in the body.

Mood Enhancer


Cocoa can help to combat depression, it contains anandamide which is an effective mood enhancer. Drinking cocoa can release endorphins in the body, endorphins are commonly referred to as the 'happy hormone'.

Good for Oral Health


Today's processed cocoa uses additional ingredients which are mostly sugary and those are the main cause of tooth decay. However, raw cocoa has the opposite effect and can be extremely effective in protecting teeth enamel.
How to prepare Cocoa Tea:
Add 1 mug of cold water per serving, into a pot

(preferably spring or distilled water)

Bring water to a boil

Once the water is boiling add ½ tbsp (7.5g) of grated Cocoa per serving

Add your desired spices ( Ground nutmeg / ground cinnamon / Bay leaf

Let boil on a low heat for around 3-5 minutes

Then add Non-dairy nut / plant milk,

Let simmer until the powder is dissolved

Pour into your mug and enjoy
Cocoa Sticks need to be kept in a cool place as they may melt if they get too warm. The stick can last for up to 1 year. We recommend storing in the fridge once you have started to use the stick.
FAQ's
What does Cocoa Tea taste of?
The flavour of cocoa tea is like dark chocolate, it has an earthy and nutty taste not sweet like processed chocolate. It can almost have a roasted coffee bean flavour. When preparing the cocoa tea with plant milk it will have a deliciously creamy, yet strong hot chocolate taste.
How much Cocoa Tea can 1 Cocoa Stick produce?
One Cocoa Stick can make somewhere between 20-30 cups of tea, depending on how much you use. We recommend 1 heaped tbsp of grated cocoa per cup of tea.
Ingredients:
Ingredients: 100% Raw Cocoa Beans, Cinnamon
Suggested Care:
Do not exceed stated dosage. If you have any medical conditions, consult your doctor prior to taking. Store out of reach of children. This product is a supplement to a healthy diet & not intended to replace meals.
*This product does not claim to diagnose, treat or cure any disease.
Sales Piece 1
Product Views 239